2023 Vietnam Visa
Requirements, documentation, and application instructions for Vietnam travel visa for citizens of Portugal in 2023
These days, inhabitants of Portugal would do well to consider Vietnam while planning a vacation. One of the most important things that PORTUGAL tourists can do to ensure they have a pleasant stay in Vietnam is to make sure they are aware of how to apply for a travel visa for Vietnam. This page will assist you in clarifying key information about the criteria for a travel visa to Vietnam, as well as providing instructions on how people of Portugal may apply for a travel visa to Vietnam.
1/ Requirements on Vietnam travel visa for PORTUGAL nationals 2023
People from PORTUGAL often hold the misconception that they do not need a visa in order to enter Vietnam when they are making travel plans to that country.
Note, however, that Portugal is not on the list of countries that are free from the need of obtaining an entrance visa for Vietnam. In light of this, Portuguese nationals who are interested in traveling to Vietnam are required to submit an application for a travel visa and satisfy the following entrance requirements:
Be in possession of a passport that is valid for at least six months from the date of entry.
Have 2 blank passport pages for visa stamp.
It is suggested that PORTUGAL travelers apply for their travel visa at least 10 days before departure, since it is necessary to get a travel visa for tourist purposes and it is needed.
2 / How to apply for a travel visa to Vietnam if you are a citizen of Portugal in 2023
There are three different ways to apply for a travel visa to Vietnam that holders of PORTUGAL passports need to be aware of. These three ways are an Embassy visa, a Visa on arrival, and an Electronic visa.
2.1/ Make an appointment with the Vietnamese embassy in Portugal to apply for a travel visa to Vietnam.
Those who have a passport from PORTUGAL may submit an application for a travel visa to Vietnam at the Vietnamese Embassy or a Vietnamese consulate. Please refer to the following website for information on the locations of Vietnamese embassies and consulates in your country: https://www.vietnamimmigration.com/category/vietnam-embassy/ .
Processing time: the visa will be issued within five to seven business days.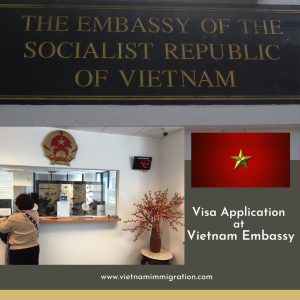 What are the required documents for Portuguese citizens to provide when applying for a travel visa to Vietnam at the embassy?
The original passport, which must have a validity of more than six months
Two photographs with a white backdrop measuring 4 by 6 centimeters each
An application for a visa;
Various additional paperwork to demonstrate the reason for travel, such as an airline reservation and a hotel reservation (if required)
2.2/ Citizens of Portugal may apply for Vietnam travel visa upon their arrival
Visa on arrival is a method in which you first get an approval letter for an entrance permit and then use this letter to obtain a visa at the airport upon arriving in Vietnam. This process is known as "visa on arrival."
How do I submit my application?
Citizens of Portugal are able to get a visa on arrival for travel to Vietnam in a short amount of time by completing the 5 easy procedures that are as follows:
Fill out an application for a letter of permission by going to https://www.vietnamimmigration.com/apply-vietnam-visa/ .
Fill out the application form online
Confirm your information and make a safe payment online
You may get the letter of authorization via email, and you should also print a paper copy.
Obtain the visa stamp upon your arrival.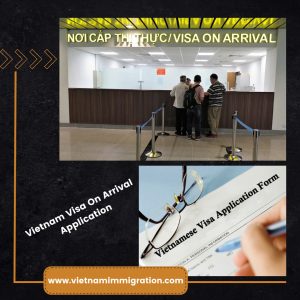 What kinds of documentation are required to apply for a travel visa to Vietnam upon arrival for citizens of Portugal?
Applicants from PORTUGAL are not need to provide any papers when they submit their permission letter application online. In order to get a stamp on your Vietnam travel visa upon arrival, you will need the following papers, which may be found below:
Passport for Portugal
Form for entering and leaving the country
Approval letter for the visa
Two photographs in passport size (4x6cm)
Visa stamping fee (by cash)
2.3/ Submit an application for Vietnam travel E-visa for citizen of Portugal
PORTUGAL is one of the 80 nations whose citizens are able to submit their e-visa applications online. This electronic visa was provided by the Vietnamese Immigration Department. The Vietnam e-visa is valid for a maximum of 30 days, however it only allows one entrance.
How do I submit my application?
The application for a travel E-visa to Vietnam from a PORTUGAL citizen is a straightforward and entirely online procedure. The method consists of the following five stages:
Visit the official website for the e-Visa Application for Vietnam, which can be found at https://www.vietnamimmigration.com/apply-vietnam-visa/ .
You must provide all of the essential information, as well as submit a picture of your passport page and a photo of yourself without any glasses and gazing in a direct direction.
Complete the necessary payment for your e-visa. There will be a delay of three working days in the processing.
You will need to print out your E-visa after it has been approved so that you may enter Vietnam.
Simply presenting your passport and e-visa at the point of entry will get you an entrance stamp in Vietnam.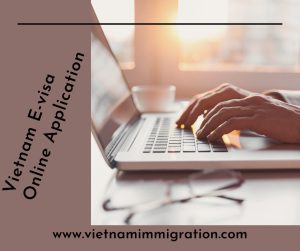 What kinds of documentation are required for Portuguese citizens to apply for a travel electronic visa to Vietnam?
Applicants from Portugal need to have the following ready in order to apply for a travel E-visa to Vietnam:
a minimum validity period of six months is required for a Portuguese passport.
A photograph or scan of the whole data page of your passport
A picture of yourself without your spectacles
In conclusion, a travel visa to Vietnam may be sought for by citizens of PORTUGAL via a variety of different methods; however, applying for a visa online is generally seen as being the most practical and efficient option for applicants from PORTUGAL. If you have any more questions regarding obtaining a Vietnam visa for travel purposes, please do not hesitate to get in touch with us by sending an email to info@vietnamimmigration.com .