2023 Vietnam Visa
Vietnam Tourist E-Visa for PORTUGAL Nationals in 2023 | Vietnam Electronic Visa Application for PORTUGAL Citizens Important Facts
Vietnam requires a visa for entry, however citizens of Portugal are able to apply online for a Vietnam E-visa. This page provides comprehensive information on the Vietnam tourist E-visa for PORTUGAL nationals, including visa requirements, visa exemption, papers, and the application procedure.
1/ Vietnam visa exemption for PORTUGAL passport 2023
In truth, Vietnam provides a visa waiver program for nationals of 24 countries, allowing them to visit Vietnam without a visa. Unfortunately, Portugal is missing from this list. Therefore, Portuguese nationals must still get a visa to enter Vietnam.
There are two instances in which PORTUGAL citizens may travel to Vietnam visa-free:
Portuguese nationals having an APEC business travel card are free from the Vietnam visa requirement for up to 90 days.
PORTUGAL Visitors visiting Phu Quoc Island with a round-trip ticket and a stay of less than 30 days are free from obtaining a Vietnam visa. When leaving the island, a visa is necessary.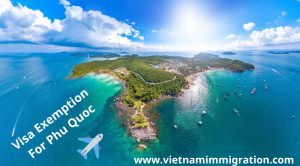 2 / What is Vietnam tourist E-visa for nationals of PORTUGAL?
Although PORTUGAL nationals are not immune from visa requirements when traveling to Vietnam, they may apply for a visa online with relative ease. Vietnam E-visa is another name for this online visa.
Vietnam E-visa is a single-entry visa that is valid for a maximum of thirty days per entrance. This visa permits PORTUGAL passport holders to enter Vietnam through airports, seaports, and land borders.
Vietnam E-visa is valid for PORTUGAL tourists with a single entry who are visiting Vietnam for a brief amount of time. E-visas for Vietnam are applied for online, and visa approval is granted within three working days.
3/ Documents required to apply for Vietnam E-visa as a tourist from Portugal
Before filing a request for a Vietnam E-visa for tourism purposes, PORTUGAL applicants must provide the following documents:
PORTUGAL passport valid for at least six months with at least one page left unfilled.
A credit card or debit card or PayPal account to pay the visa charge
Digital Passport Scan (information page)
Digital personal picture (without glasses)
4/ Ports of entry that let Portuguese nationals to enter Vietnam with an E-visa 2023
After Vietnam E-visa approval, holders of a PORTUGAL passport may use it to enter Vietnam at 33 entry gates, including airports, seaports, and land borders:
https://www.vietnamimmigration.com/vietnam-evisa/accepted-ports-to-enter-vietnam-with-e-visa/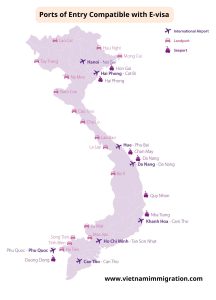 Please note, however, that when completing an E-visa application for Vietnam, PORTUGAL applicants must choose the port of entry. If the actual port of entry differs from the one listed on the application form, there will be a major issue. In this instance, Portuguese individuals will be denied entry. Consequently, while completing a visa application online, be careful to choose the correct entry port!
5/ Easy procedures for Portuguese nationals to get a Vietnam E-visa in 2023
To apply for a Vietnam E-visa for tourists from PORTUGAL, please follow the 3 steps outlined below.
Access https://www.vietnamimmigration.com/apply-vietnam-visa/  and fill out the Vietnam visa application form. online E-visa application form for Portuguese citizens wishing to visit Vietnam
Select citizenship
Select "tourist" as "purpose of visit"
Fill in the remaining relevant fields.
Choose urgent service (if any)
Type an accurate email address
Attach a valid passport and picture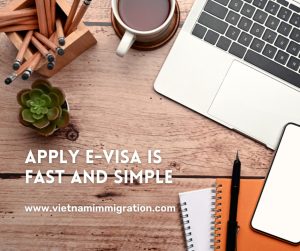 REVIEW AND PAYMENT IS THE SECOND STEP.
Before making a payment, be sure to double-check your details. Any modifications made after payment are subject to costs.
STEP 3: RECEIVE VISA APPROVAL
Visa will be sent to the address provided on the application form after three business days of processing. Recheck the visa to ensure that all information is accurate, then print it off and prepare for your journey to Vietnam.
When Portuguese travelers arrive at Vietnam's airports/landports/seaports, they are just need to provide their passport and visa. Immigration officials will examine and affix the entrance stamp on the passenger's passport.
Just now, we provided PORTUGAL people with information about the Vietnam E-visa for tourism. We really hope it will be beneficial for your journey. If you have any questions, please feel free to contact us at info@vietnamimmigration.com . We will respond immediately upon receiving your email.