2023 Vietnam Visa
[Vietnam Tourism Visa for Passport Holders of Belgium in 2023] How Can Belgian citizens apply for a Tourism visa to Vietnam
Before visiting Vietnam, BELGIUM travellers must get a tourism visa. However, as the Vietnamese government permits travelers to apply either online or at the border, getting a tourism visa for Vietnam for BELGIUM nationals is quite simple. The detailed application process for a Vietnam Tourism visa is covered in this page for the benefit of BELGIUM nationals.
1/ Visa requirements for visitors from BELGIUM in 2023
Belgian citizens must submit the required documentation to get a visa for tourism to Vietnam. Before applying for a Vietnam Tourism visa, please carefully prepare the following documents:
Application materials for a Vietnam Tourism e-visa from Belgium:
Passport of BELGIUM (must be valid for at least six months and have 2 blank pages)
Passport information page picture scanned digitally
Digital individual picture
documents required for Belgian citizens to apply for a Tourism visa upon arrival in Vietnam
Passport of BELGIUM (must be valid for at least six months and have 2 blank pages)
Entry and departure forms
A letter approving a visa
2 Personal photograph (4x6cm in white background)
Cash to cover the visa stamping cost for Vietnam
Applications for Tourists from Belgium should provide the following documents to the Vietnamese embassy:
Passport of BELGIUM (must be valid for at least six months and have 2 blank pages)
2 Personal photograph (4x6cm in white background)
A completed application for a visa
Any other supporting documentation that the Vietnam Embassy or Consulate may want, such as a round-trip airline ticket, a hotel reservation, or a letter of invitation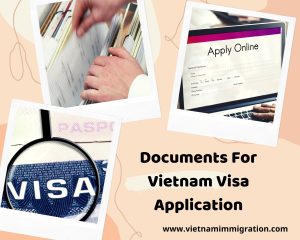 2/ How to Apply for tourism Visa to Vietnam for Citizens of Belgium in 2023
You may apply in one of the following methods if you are from BELGIUM, whose people need a Vietnam Tourism visa:
There are now 3 routes for BELGIUM applicants to process their Vietnam Tourism visas:
Apply for a Vietnam Landing Visa
Apply for a Vietnam E-visa online
Request a visa for Vietnam at Vietnamese embassy or consulate
2.1/ Online E-visa application for nationals of BELGIUM for travel to Vietnam
One of the 80 nations eligible to apply for an online Vietnam E-visa is BELGIUM. This kind of visa will have a 30-day maximum validity period and be single entry only.
Belgium nationals must start a fresh application by going to this website, https://www.vietnamimmigration.com/apply-vietnam-visa/ , to apply for a Vietnam Tourism E-visa.
Next adhere to the instructions on the visa application form and submit the visa electronically:
Complete the online application form with all necessary information.
Attach your passport and a picture.
Pay the E-visa charge.
Wait for the visa to be processed (three days for normal process and 1 working day for urgent process)
It will be sent to the applicant's email in Belgium after the Vietnam Tourism E-visa is accepted. Travelers from Belgium who are visiting Vietnam must print off their E-visa and show it to the immigration officials.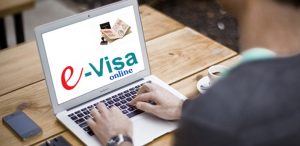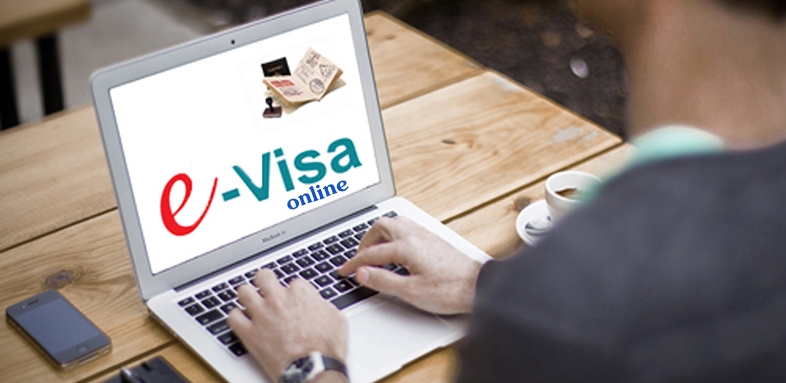 2.2/ Applying for a Tourism landing visa to Vietnam for nationals of BELGIAN
After arriving in Vietnam, citizens of BELGIUM may also apply for a visa. Only the following airports provide landing visas:
Tan Son Nhat airport in Ho Chi Minh City
Noi Bai airport in Hanoi
Danang airport in Da Nang
Cat Bi airport in Hai Phong
Cam Ranh airport in Nha Trang
Phu Quoc airport in Phu Quoc island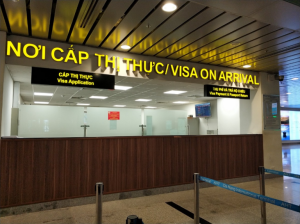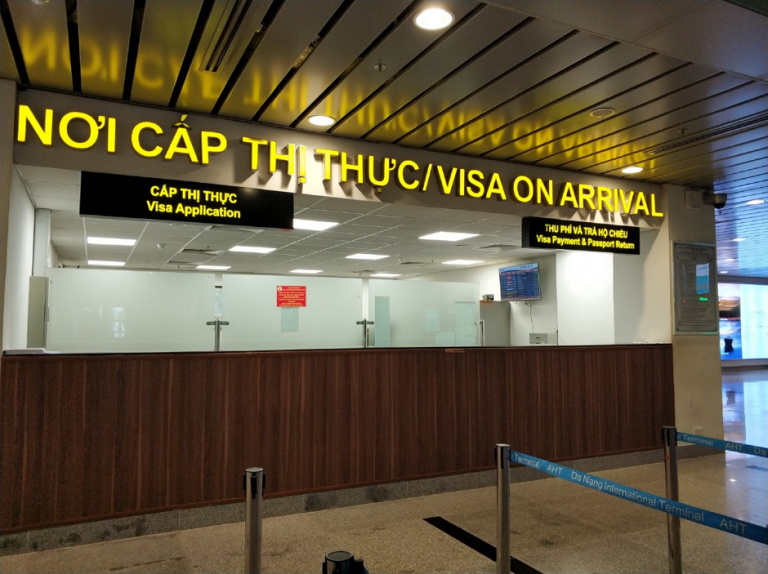 Tourists from Belgium must submit a request for a visa approval letter from the Vietnamese Immigration Department in order to get a landing visa for travel to Vietnam at the time of arrival. You may apply for a Vietnam visa online at https://www.vietnamimmigration.com/apply-vietnam-visa/
Tourists from BELGIUM will then get a Visa Approval Letter through email, which they may print and show to immigration officers at the airport's visa-issuing desks.
2.3/ Belgian nationals may apply for a Tourism visa to Vietnam at any Vietnamese embassy or consulate.
Those who want to apply for a visa in person before traveling to Vietnam may do so by going to one of the country's embassies or consulates. The visa granted online and the one received through a Vietnamese embassy or consulate are the same.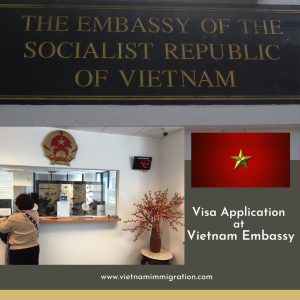 Applicants from BELGIUM in this situation must locate the closest Vietnamese Embassy or Consulate (a list of Vietnamese Embassies and Consulates may be found at https://www.vietnamimmigration.com/category/vietnam-embassy/ ) and then submit the necessary paperwork there.
You have just reviewed the steps for obtaining a Vietnam Tourism visa for holders of BELGIUM passports as well as the paperwork needed. Please feel free to write us at info@vietnamimmigration.com  if you have any questions.