2023 Vietnam Visa
Vietnam Electronic Visa for Indian Passengers Flying to Ho Chi Minh City in 2023 – How To Apply for a Vietnam e-visa to enter Ho Chi Minh City for citizens of India
Ho Chi Minh is one of Vietnam's largest cities. Ho Chi Minh is the most popular city in Vietnam for Indian travellers, due to its abundance of stunning scenery, delectable cuisine, and tourist attractions. This article will be of great use to Indians who are planning a vacation to Ho Chi Minh City. We give comprehensive information on entrance requirements to Ho Chi Minh City for India passport holders, as well as information on how to get a Vietnam E-visa for India citizens and how to extend a Vietnam E-visa for India nationals in Ho Chi Minh City.
1/ Do citizens of India need visa to enter Ho Chi Minh in 2023?
The admission criteria for Ho Chi Minh City are comparable to those of other Vietnamese cities. India passport holders wishing to enter Vietnam via Ho Chi Minh City must get a visa in advance. This visa is available through the embassy or consulate of Vietnam, as well as online.
There are rumours on the Internet claiming Indian visitors to Vietnam do not need a visa, but don't believe them! In fact, Vietnam offers a visa exemption scheme for Indian nationals who travel to Phu Quoc and remain just on this island. This visa exemption scheme does not apply to Indian visitors to Ho Chi Minh City.
India passport holders must possess a valid visa to enter Ho Chi Minh City. This visa must be secured before to travelling to Ho Chi Minh, since airline personnel will verify visas before allowing Indian passengers to board.
However, acquiring a Vietnam visa for Indian citizens is a straightforward procedure. They may browse the visa application website and electronically submit visa application requests. The visa to enter Ho Chi Minh will be processed within three business days and emailed to the applicant.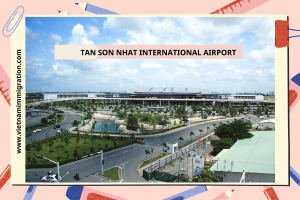 2/ Documents Required to Apply for Vietnam E-Visa for Indian Travelers to Ho Chi Minh City in 2023
In reality, the papers required to apply for a Vietnam e-visa are rather straightforward. India only simply spend a few minutes online to complete the whole visa application process. The only required documentation for Indian citizens are a scan of their passport's information page and a digital picture of oneself.
Passports issued by India must be valid for at least six months, and all information must be legible. The individual must not be wearing spectacles in the picture, which must have been shot within the last six months.
India nationals must additionally submit an email address for visa outcome notification. Verify that this email address is active, and do not make any error while entering it on the visa application form.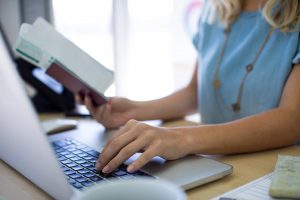 3/ Vietnam E-visa procedure to enter Ho Chi Minh For Indians in 2023
Here are the steps to get a Vietnam e-visa to travel to Ho Chi Minh City with a passport from India:
Step 1: Access the Vietnam E-visa application form at http://www.vietnamimmigration.com/apply-vietnam-visa/ .
Step 2: Complete all essential fields
India nationals are required to furnish all personal information, visa information, and travel details. Ensure that you complete out the application form accurately, since your visa will be granted based on the facts you provide.
To get an air entrance permit to Ho Chi Minh City from India, choose "Tan Son Nhat airport – Ho Chi Minh City" as the entry port. Currently, this is the sole airport in Ho Chi Minh City.
Step 3: Provide passport and picture
India applicants must upload a scan of their passport and a photo of themselves. These images must be clear enough to discern the information included inside.
Step 4: Examine the application and submit payment
India applicants must verify the accuracy of the information before submitting payment. After payment has been received, Vietnam E-visa applications from India will be processed. Vietnam E-visa processing period for Indian passport holders is typically 3 business days, excluding weekends and Vietnamese holidays.
When e-visa is accepted, an email will be sent to the email address indicated on the visa application form. To enter Ho Chi Minh, India travellers must have a printed copy of the visa along with their passport.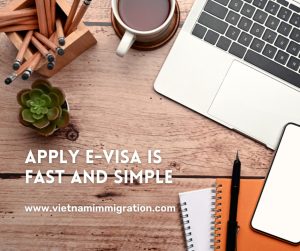 4/ Ho Chi Minh City entry criteria for Indian nationals in 2023
After obtaining a Vietnam E-visa, the following question on the minds of many Indian tourists is if there are any extra entry requirements for Ho Chi Minh City in 2023. What documents are required for Indian citizens travelling to Ho Chi Minh City? Do citizens of India need any Covid-19 documentation for an immigration permit?
In reality, Vietnam has abolished all Covid-19-related immigration restrictions. India citizens travelling to Ho Chi Minh City are no longer need to provide Covid-19 certificate, such as vaccination certificate, negative test result, or proof of insurance.
When India nationals arrive in Ho Chi Minh City, just these two papers will be examined by immigration officials:
Original passport valid for more than six months
Paper version of Vietnam E-visa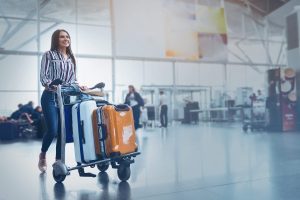 5/ Vietnam E-visa extension for India People in Ho Chi Minh City 2023
The Vietnam E-visa is a single-entry visa with a maximum stay of 30 days for citizens of India utilising it to visit Ho Chi Minh City. For individuals who want to extend their stay in Vietnam, a visa extension is just what they need. How may Indian passport holders extend their Vietnam E-visa in Ho Chi Minh City?
Please be advised that the Vietnam visa extension period end in 2023. Even for Indians in Ho Chi Minh City or elsewhere in Vietnam, it is difficult to extend a 30-day E-visa. If travellers from India want to remain longer than 30 days in Vietnam, they must leave the country and re-enter with a new E-visa.
However, Vietnam E-visa extension regulations change regularly. Visa extensions for Indian passport holders may be reopened without previous notification. Send us an email at info@vietnamimmigration.com  to confirm that we have the most recent information about Vietnam E-visa extension in Ho Chi Minh.
In conclusion, India may enter Ho Chi Minh City using a Vietnam E-visa in 2023. This visa is incredibly straightforward to process, and it will be completed online within three business days. Vietnam also lifted all Covid-19 entrance requirements, allowing Indians to enter Ho Chi Minh City without having to prepare a number of difficult documentation. If you want any information on the Vietnam E-visa for entry into Ho Chi Minh City for Indian passport holders, please contact us at info@vietnamimmigration.com .