2023 Vietnam Visa
A Step-by-Step Guide to Submitting Your Online Application for Vietnam Visa from Outside the United States 2023
If you are a U.S. citizen living or working outside the US and need a Vietnam visa, please read the following information. After two years of lockdown, Vietnam reopened its borders to welcome visitors once again. Many airlines have been reopened, making it simpler for Americans to go to Vietnam. The process of obtaining a Vietnam visa from outside the United States is relatively simple, since Americans who are not presently in the United States may simply apply for a Vietnam E-visa online.
US citizens are no longer required to provide evidence of immunization against or testing for COVID-19 before entering Vietnam. Those planning a trip to Vietnam from the United States will require a valid visa and passport to enter the country.
Additionally, citizens of 80 countries, including the United States, may now apply for electronic visas to enter Vietnam. In 2023, Americans living outside of the United States will be able to apply for a Vietnam e-visa online and use it to enter Vietnam without having to worry about the Covid-19 limitation. In order to get a Vietnam E-visa online, American citizens who are currently located outside the United States should refer to the instructions below.
An in-depth tutorial on how to get a Vietnam e-visa as an American in 2023 is provided below.
To begin the application process for a Vietnam visa, American citizens should go to https://www.vietnamimmigration.com/apply-vietnam-visa/ . There is an English version, and it's quite simple to use. It is important to remember that the e-visa is only valid at a limited number of entry points, so before booking your trip, double-check to see whether the airports, land borders, or seaports you want to use accept e-visas.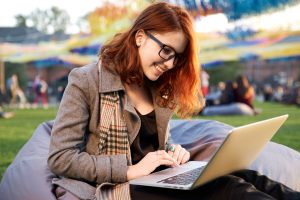 Complete the Vietnam E-Visa application form with the required information. For a complete list of entrance gates that admit Americans with a Vietnam E-Visa, please visit https://www.vietnamimmigration.com/vietnam-evisa/accepted-ports-to-enter-vietnam-with-e-visa/ .
The next stage is for Americans to completely fill out the application form. The description will provide Americans additional information about the visa they are seeking for. When filling out a visa application, you'll need to choose your country of origin, your reason for traveling, the kind of visa you're applying for, the entrance and exit points you'll be using, and the dates of your arrival and departure.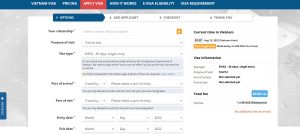 In that scenario, if you find that you need it, below is the optional supplemental service:
Fast turnaround time: If you need an E-visa quickly, this is the option for you. The normal processing time for an American to get an e-visa for Vietnam is three business days. By using this service, Americans may have their visa outcomes in as little as one business day, sometimes in as little as two working hours.
If you want Fast Track assistance, choose the "On Arrival Support" option. This service is available to passengers who want to go through the airport's standard check-in process. At the airport, there will be a team of people ready to help with any concerns you may have about the entrance or immigration process.

To go to the subsequent page, choose the "Next" option.
Then, provide your email address and attach your passport picture.
U.S. citizens who apply for an E-visa must provide a valid email address in order to get notification of a positive decision. Kindly use the proper email address. If you provide an incorrect email address, the electronic visa will be issued to the wrong person.
Next, Americans must scan and submit a picture of themselves and a copy of their passport's information page.
The United States passport data page may be scanned or photographed to reveal complete personal information. Passport data must not be obscured by fingerprints.
You may take a self-portrait outside the United States. Your passport picture and this one can't be the same. This picture has to be taken in front of a white backdrop, and glasses are not permitted.
Next, make sure everything is correct and pay for it.
American will get a visa order code when your details have been verified. Remember to write it down, since in the future, Americans will need it.
U.S. citizens may then pay the visa service charge with a credit or debit card. A receipt will be emailed to the address provided in the visa application when the payment has been processed.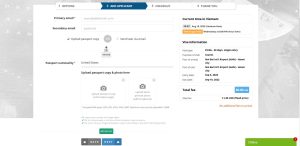 Last, Get your electronic visa letter printed.
According to the original instructions, it takes three business days to complete an American's application for an electronic visa to Vietnam. U.S. applications may be delayed during busy travel times. If you need your Vietnam E-visa quickly, you may use the expedited option. Americans should apply for a Vietnam e-visa at least 10 days before they want to go there.
Email address provided upon registration will get approved E-visa. If you are an American citizen planning to enter Vietnam, please remember to print the e-visa letter. Before allowing an American passenger to board, airline workers will verify that their electronic visa has been approved.
U.S. citizens entering Vietnam must provide an approved electronic visa upon arrival.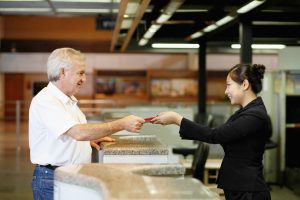 This makes it possible for Americans to apply for and get their visas for Vietnam from any location with an internet connection. Americans traveling abroad may apply for a Vietnam e-visa and have it issued and sent to them within three business days, even if they aren't already in the US.
Notes:
Please verify your information thoroughly before submitting your E-visa.
If you have already submitted your application or received your e-visa, you will not be able to modify your port of entry. A fresh application must be submitted if you want to make a switch.
It is not possible to prolong your stay in Vietnam with an electronic visa.
We just finished reading the instructions for applying for a Vietnam electronic visa by U.S. citizens who will not be present in the United States in 2023. Feel free to write us at info@vietnamimmigration.com if you have any more questions concerning the Vietnam E-visa application process or the entrance criteria for Americans traveling to Vietnam.