2023 Vietnam Visa
Instructions on how to get a Vietnam e-visa from Portugal 2023
Portuguese people like to go on vacation to Vietnam. If you want to learn about this beautiful country's fascinating culture, you need to apply for a visa to get an entry permit. In this article, you will learn about the Vietnam visa requirements for Portuguese passport holders, as well as how to apply for a Vietnam E-visa, how long your visa will be valid for, and how much it will cost. Let's begin!
1/ Are Portuguese people required to get visa to enter Vietnam 2023?
One of the most important things that all Portuguese tourists need to know is if they need a visa to go to Vietnam in 2023.
In fact, Portuguese passport holders can enter Vietnam without a visa if they take a direct flight to Phu Quoc island and stay there for less than 30 days. Portuguese people who want to visit other parts of Vietnam besides Phu Quoc island must apply for a visa in advance.
Before going to Vietnam, people with a Portuguese passport have to apply for a Vietnam visa. Before letting Portuguese people on the plane, airline staff will check their visas. Portuguese people won't be able to fly if they don't have a visa or a letter of approval for a visa.
The good news is that Portuguese citizens can get an electronic visa that can be applied for quickly and easily online. This means that Portuguese can easily apply for a Vietnam visa online and get confirmation by email.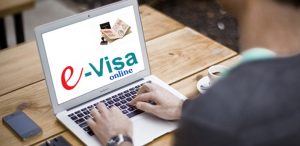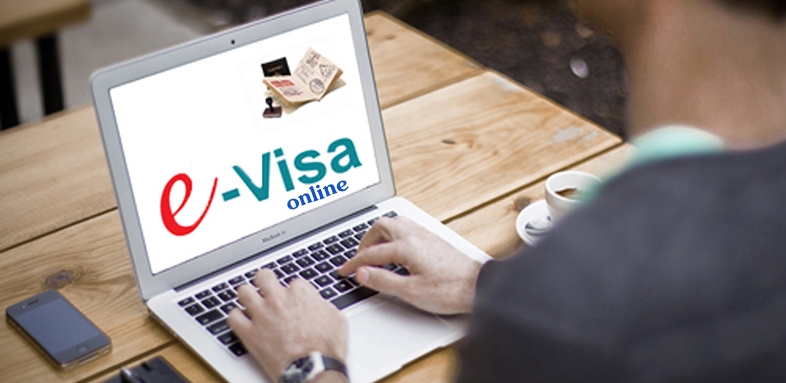 Follow the steps below to learn more about the Vietnam E-visa for Portuguese passport holders.
2/ What is Vietnam E-visa? Can Portuguese apply for Vietnam E-visa 2023?
Vietnam E-visa is a visa approval document that lets visa holders enter Vietnam through 33 international entry checkpoints, including airports, seaports, and land borders. E-visas for Vietnam are only available online, so applicants can process this type of visa online in a few steps. Visas will be sent to applicants' emails, and all they have to do is print them out and show them when they enter Vietnam.
Vietnam E-visa was first made available in 2017, and PORTUGAL is one of 80 countries that can use it. This visa was closed for 2 years during the Covid-19 period, but it is now officially open again. In 2023, Portuguese passport holders can certainly apply for a Vietnam e-visa.
3/ How long is the Vietnam e-visa for Portuguese citizens valid?
The Portuguese E-visa for Vietnam is good for 30 days, and they can stay in Vietnam for up to 30 days. When filling out the visa application form, Portuguese must specify the dates they will enter and leave the country. Portuguese can enter Vietnam at any time during the validity period shown on the E-visa approval, which is usually 30 days.
Please keep in mind that no matter when you enter Vietnam, your E-visa will expire on the date shown on the visa approval, not the date you enter.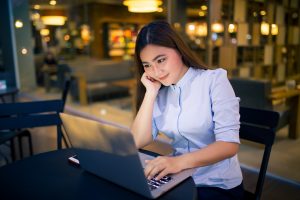 4/ How much does Vietnam e-visa cost for Portuguese people in 2023?
There are two kinds of fees for applying for a Vietnam E-visa with a Portuguese passport: Government fees and fees for services.
Portuguese must pay a fee to the Vietnamese government for processing the document when they apply for a Vietnam E-visa online. Right now, this fee is 25 USD.
The service fee is the charge for taking care of your paperwork. This fee depends on how quickly Portuguese want their visas to be approved.
The Standard processing service takes 3 working days, the Rapid processing service takes 1 working day, and the Highly Rapid processing service takes 2 working hours. The E-visa application fee can be different depending on how quickly you need it.
Please click here to see how much the Vietnam E-visa cost for people with a Portuguese passport in 2023:
https://www.vietnamimmigration.com/vietnam-visa-fees/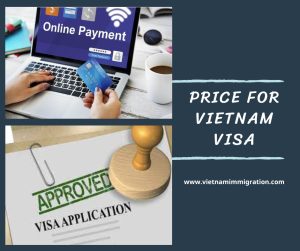 5/ How to apply for Vietnam e-Visa for Portuguese from PORTUGAL 2023?
Since the Vietnam E-visa is processed online, Portuguese can apply for this type of visa from anywhere in PORTUGAL.
To get a Vietnam E-visa from PORTUGAL, people must go through a simple online process:
Click here to access the online Vietnam E-visa application form in Portuguese: https://www.vietnamimmigration.com/apply-vietnam-visa/
Fill out all the required information, such as your personal information and visa information. – Upload a scanned copy of your passport and a photo of yourself.
In "express service," you can choose how quickly you want the visa to be approved.
Use your credit or debit card to pay the Visa fee.
Portuguese in PORTUGAL will then get a confirmation email for their Vietnam E-visa. This visa will be sent to the email address listed on the visa application form after the processing time has passed. It's best to print out this E-visa so you can show it to immigration officers when you get to Vietnam.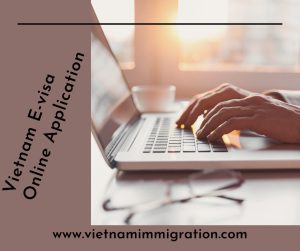 6/ Documents needed to apply for a Vietnam e-visa in Portuguese in 2023
Portuguese citizens must meet the following requirements to get an online Vietnam E-visa:
Portuguese people must have a passport that is valid for at least 6 months and has at least one page that can be stamped.
The Portuguese have to send in a photo of themselves (looking straight ahead and wearing no glasses).
Portuguese must send a scan of the page of their passport that has their photo, ICAO lines, and personal information.
Portuguese need a valid email address to receive visa approval.
To pay the visa fee, Portuguese people need a credit or debit card.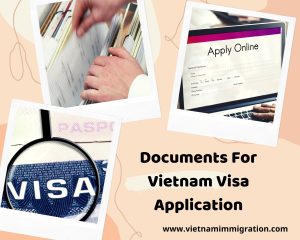 7/ Which airports can Portuguese use Vietnam E-visa to enter?
E-visa holders can enter and leave Vietnam at 33 different points. There are 8 airports, 16 land ports, and 9 seaports among them.
https://www.vietnamimmigration.com/vietnam-evisa/accepted-ports-to-enter-vietnam-with-e-visa/
Portuguese visitors can use any of them to get into Vietnam, but when they apply for a Vietnam E-visa online, they must make sure to choose the right entry port. Portuguese people won't be able to get into Vietnam if the port of entry on their visa approval is different from the port of entry they actually use.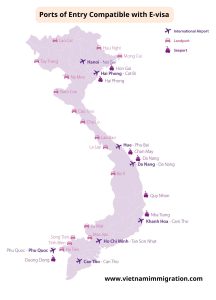 To sum up, Portuguese people entering Vietnam must have a valid visa. Portuguese passport holders can now get a Vietnam e-visa. The Portuguese can fill out the visa application form online and get the visa approval through email. If you need more information about Vietnam E-visa for Portuguese, which is updated regularly in 2023, such as visa requirements, visa documents, visa processing time, and visa validity, you can email us at info@vietnamimmigration.com at any time.