2023 Vietnam Visa
[Vietnam Tourist Visa For USA Citizens 2023] How To Get Vietnam Tourist Visa Online For USA Passport
Vietnam is a wonderful tourist destination with scenes of war, wooden sampans, floating markets, nice beaches and rice fields of new life. As soon as you touch this land, you will appreciate the wonderful nature. A visa is required to travel to any country, and the same is true for Vietnam. To enter Vietnam for a visit, USA people need a Vietnam tourist visa. So what is a Vietnam tourist visa and how do USA citizens apply it?
1/ Vietnam tourist visa for USA people
Vietnam tourist visa is issued for USA passport holders and other applicants who are intending to travel to Vietnam. Vietnam tourist visa is only used for short travel plan or short visit to Vietnam.
Validity of Vietnam tourist visa for USA citizens
Vietnam tourist visa issued for USA passport is valid maximum 3 months, but the most popular one is valid for 30 days. The validity will be counted from the date shown in visa approval, not counted on the actual entry date. For example, if USA tourists use a Vietnam tourist visa 30 days to enter Vietnam, and the validity on visa approval is from August 1st to August 31st , even they enter on August 12th , visa is only valid by August 31st 
2/ Types of Vietnam tourist visa for USA visitors 2023
Vietnam tourist visa for USA passport can be issued on single and multiple entries. In case USA tourists want to travel frequently with a multiple entry visa, they do not have to obtain for a new visa every time they enter Vietnam. In contrast, in case USA tourists apply single entry visa, their visa will expire immediately after they exit Vietnam.
USA tourist should apply single entry tourist visa if they visit Vietnam only one time
USA tourist should apply multiple entry tourist visa if they visit Vietnam many times in a consecutive period.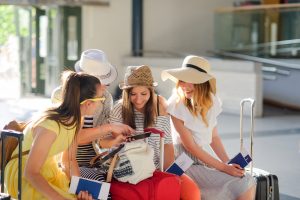 3/ How to get Vietnam tourist visa for USA citizens 2023
Applying for Vietnam tourist visa for USA passport can be done personally or online.
3.1/ Apply Vietnam tourist visa for USA citizens at Vietnamese Embassy or consulate 2023
USA citizens can prepare the documents and submit Vietnam visa application at Vietnamese embassies or consulates. USA applicants can check lists of Vietnam embassies and consulates here:
https://www.vietnamimmigration.com/category/vietnam-embassy/
By this way, USA visitors have to go to Vietnam Embassy and apply for Vietnam visa there. USA applicants need to come to the embassy 2 times: one for applying and one for getting visa result.
To avoid long queue and wasting time, some embassies encourage the applicants to submit visa application by post or email. If USA applicants are unable to visit the embassy due to long distance or matters, they can contact the consular office in advance to check whether postal application is acceptable or not.
It will take from 5 to 7 business days since the date of receipt of application to approve Vietnam visa.
3.2/ Apply Vietnam tourist visa online for USA applicants 2023
This is the easiest and quickest way for USA citizens to get Vietnam visa. To apply Vietnam visa online, USA applicants need to prepare these below documents:
Passport (scan or picture of data page)
Personal photo (without glasses)
It takes only 3 working days for normal service and 1 working day for urgent service to get Vietnam visa online through email. After visa is approved, USA tourists only need to print it out and show it when entering Vietnam.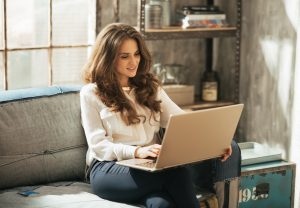 Follow these simple steps to apply Vietnam visa online for USA passport:
STEP 1: FILL OUT VIETNAM VISA APPLICATION FORM
Access https://www.vietnamimmigration.com/apply-vietnam-visa/ to visit Vietnam visa application form online for USA people
Provide: Full name, Date of birth, Passport number, Nationality, Date of arrival, port of arrival, etc.
Choose urgent service (if any)
Type correctly email address
Attach passport and photo
STEP 2: REVIEW AND MAKE PAYMENT
Remember to double check your information before making payment. Any changes after payment may occur fees.
STEP 3: RECEIVE VISA APPROVAL AND GET VIETNAM ENTRY PERMIT
After 3 working days of process, visa will be sent to the email which you registered on application form. Recheck visa again to make sure all information is correct, then print it out and prepare for your Vietnam trip.
When USA tourists arrive at Vietnam airports/ landports /seaports, just show the visa and passport. The immigration officers will check and the paste the entry stamp onto their passport.
We just learned about Vietnam tourist visa information for USA citizens as well as procedures to get Vietnam tourist visa for USA passport. Should you need any further information or have any problem with visa, contact us through email info@vietnamimmigration.com