2023 Vietnam Visa
Documents Required for Vietnam E-Visa Applications for Polish in 2023 – How to Submit Vietnam E-Visa Applications for Polish
Beginning in 2022, Poland-passport holders were among the foreign visitors that Vietnam once again accepted. Vietnam E-Visa is one of the finest options for Poles wishing to go to Vietnam and save time on travel preparation. What papers must a Polish applicant for a Vietnam E-visa prepare? How can I submit my Vietnam E-visa application for Polish 2023?
1/ Necessary papers to apply for e-visa to Vietnam for Polish
Polish citizens who want to apply for a Vietnam E-visa should get started on their paperwork now. It is really fairly easy to apply for a Polish E-visa to Vietnam. Polish applicants just need to prepare a few digital files and submit their applications online instead of needing to provide a lot of paperwork like they used to.
Polish nationals seeking an e-visa to Vietnam in 2023 needed the following documents:
A valid more than six-month passport issued by Poland
Passport information page image or scan
A picture without spectacles in a portrait
Please be aware that Polish passport holders do not have to provide any original papers or an airline ticket in order to apply for a Vietnam E-visa. The whole process will be completed online, and digital versions of the essential papers will be submitted to the visa application form.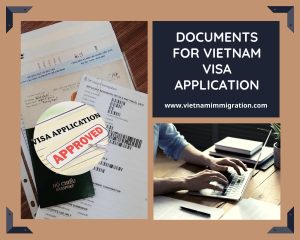 However, the personal picture and passport scan must adhere to certain requirements. When submitting an online application for a Vietnam E-visa, Polish applicants should be aware of the following:
https://www.vietnamimmigration.com/vietnam-evisa/photo-and-passports-requirements-for-applying-vietnam-e-visa-online/
2/ How To Apply For A Vietnam E-Visa From Poland In 2023
Polish citizens may apply for a Vietnam e-visa by following the instructions below after they have carefully prepared the required documents:
The Vietnam E-visa application homepage must be accessed by Polish nationals, who must then follow the website's instructions to complete the application form
https://www.vietnamimmigration.com/apply-vietnam-visa/
The nationality, kind of visa, entrance airport, departure airport, entry date, and exit date must all be selected while filling out the online visa application form for Polish citizens. To speed up the application procedure for visas, Polish citizens may also choose an urgent service. On the visa application form, Polish candidates must provide their email address in order to get their visa decision.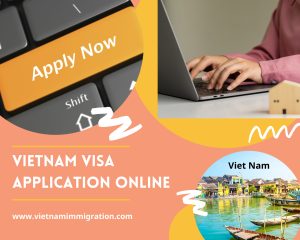 Following that, Polish nationals must submit the necessary papers to their Vietnam E-visa application form:
When applying for a Vietnam E-visa, Poles must attach their passport information page.
When applying for a Vietnam E-visa, Poles must supply a personal picture.
After the Polish have paid the Vietnam visa cost, the visa application procedure will be finished. E-visa approval will be delivered to the email registered on the E-visa application form after processing time (3 working days for regular service, 1 working day for urgent service). Polish should thoroughly review all of the information to make sure it is accurate.
It is advised that Polish nationals print out the E-visa approval in physical form. When Polish nationals board aircraft or complete the entrance immigration procedure in Vietnam, they must present their Vietnam E-visa.
In conclusion, Polish passport holders may apply for a Vietnam E-visa with simple and straightforward documentation. Polish citizens may use their phone to snap a clean photograph of their passport and personal photo, which they can then upload to an electronic visa application form. Please make sure that every piece of data is clear. Please email us at info@vietnamimmigration.com for additional details on the Vietnam E-visa application process for Poles and the necessary documents (passport and picture).