2023 Vietnam Visa
[Vietnam E-visa for Portugal Passport 2023] Detailed Guide For Applying Vietnam E-visa For Portuguese
E-visa applications have been made available once again by Vietnam as of 2022, and travelers with Portuguese passports are able to continue submitting their visa applications online and obtaining E-visa approvals before entering the country. In this post, we will share with you specific information on the Vietnam E-visa for PORTUGAL passport that was modified in 2023. This information will include the following points:
Different types of electronic visas for Vietnam available to residents of Portugal
Required papers to submit Vietnam E-visa for PORTUGAL citizens
Instructions for submitting an e-visa application to Vietnam for nationals of Portugal
The length of time an electronic visa for Vietnam may be used by citizens of Portugal
Requirements for admission into Vietnam for Portuguese nationals holding an e-visa
Points of entry in Vietnam that allow people of Portugal to use their e-visas
1/ A brief introduction on the Vietnam e-visa for Portuguese passport holders
The Vietnam E-visa is an electronic visa that was established in February of 2017 for foreign nationals who desire to visit Vietnam for tourist, business, or transit reasons for a period of no more than 30 days. Travelers who are going to Portugal and have a valid passport may apply for a visa using an online application, which will save them a significant amount of time and money.
The Vietnam Electronic Visa is a single entry visa that permits holders of a PORTUGAL passport to enter Vietnam for up to 30 days. Travelers who are eligible for a PORTUGAL visa are required to submit their applications online using a phone or any other internet access device. After that, an electronic copy of the approved visa will be sent to the applicant's email address.
Because Vietnam now uses an electronic visa system, travelers arriving in the country with a passport from PORTUGAL do not need to pay the stamping costs or wait in the lengthy queues that are often associated with obtaining a visa stamp.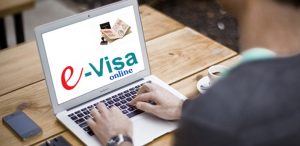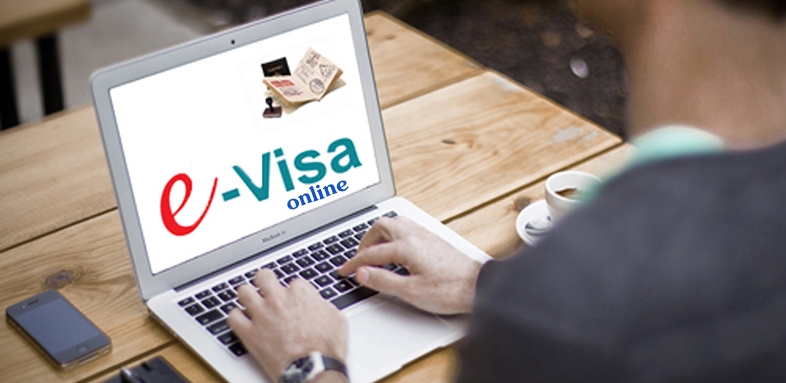 2/ Vietnam E-visa kinds for PORTUGAL passport holders 2023
The only kind of Vietnam e-visa that can be obtained with a Portuguese passport is the one that allows for visits of up to 30 days and can be approved in as little as three business days.
The following activities are permissible for travelers holding a PORTUGAL passport and a valid Vietnam E-visa on their entrance permit in Vietnam:
Tourism: With a valid Vietnam tourist E-visa, you are free to participate in any activities that fall under the category of leisure. To be labeled a tourist also includes activities such as going on vacation, paying friends and family members a visit, and seeing the nation.
Business: For any trips to Vietnam that include the conduct of professional-related activities. The Vietnam business E-visa will allow you to accomplish all of these things, whether you need to discuss future collaboration, explore for new business possibilities, or negotiate a contract.
Transit: Any anyone who will be passing through Vietnam to reach their ultimate destination is eligible to utilize the Vietnam transit E-visa to gain admission into the country.
3/ Documents Necessary to Apply for an Electronic Visa to Enter Vietnam for Passport Holders of Portugal 2023
The prerequisites for obtaining a Vietnam e-visa with a Portuguese passport are simple and straightforward. Only two pieces of documentation are required for Portuguese people to submit an effective application for an electronic visa to Vietnam:
A digitized photograph of the information page of the passport
A picture of the applicant's face must be submitted
Applicants for a PORTUGAL visa may use their mobile smartphones to snap a photograph of their passport and a personal photo. Every piece of information must be legible on the passport photo.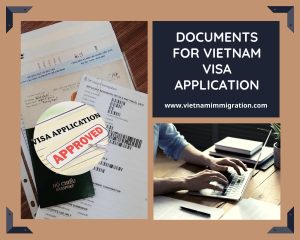 4/ How to apply for an electronic visa to Vietnam using a Portugal passport 2023
A Portuguese passport holder must submit an online application for a visa to Vietnam, which may be done from the comfort of their own homes or any other location with internet connection. The process of applying for a Vietnam e-visa with a PORTUGAL passport will take a few minutes to complete.
Spend a few minutes of your time and follow the simple steps outlined in this guide to apply for a Vietnam e-visa using a Portuguese passport in order to have the approved online visa sent directly to your email inbox:
To access the online application for a Vietnam E-visa, please go here: https://www.vietnamimmigration.com/apply-vietnam-visa/ .
Determine the reason for your trip (whether it be for business or pleasure) before beginning to fill out the application form with the required information.
Following that, you will need to provide a picture of the applicant's face as well as a snapshot of the biodata page from a valid passport.
You may pay the cost for the E-visa by any safe and preferred way of online payment.
Please check the confirmation number that was sent to your email address. An electronic visa for Vietnam will be sent to the applicant's email address in the form of a PDF document. Make sure that you print off the paperwork that you got and bring it with you when you arrive.
It is possible that the processing period for receiving a Vietnam E-visa for a PORTUGAL passport will take up to three business days; as a result, you should be sure to apply at least seven days in advance of your trip to Vietnam.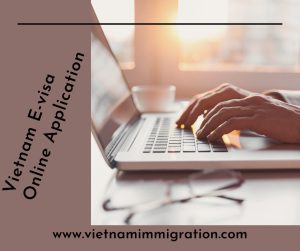 5/ The validity of Vietnam e-visa for Portuguese passport 2023
A stay in Vietnam of up to 30 days is permitted on a PORTUGAL passport with a single-entry Vietnam E-visa. The validity period lasts for a full month as well.
The Vietnam e-visa for PORTUGAL passports is valid for one month, and the validity period starts on the date that is entered into the application form rather than the actual date. PORTUGAL Visitors are required to depart the country before their electronic visa expires.
When applying for a Vietnam e-visa online, holders of Portuguese passports are required to provide an accurate estimate of the day on which they want to arrive in Vietnam. This is done to ensure that the Vietnam e-visa will be valid for the duration of their stay.
6/ Conditions that must be met by citizens of Portugal in order to visit Vietnam on an e-visa in 2023
PORTUGAL When arriving in Vietnam, travelers who want to enter the country using an E-visa are required to have two papers ready for inspection:
a copy of a printed Vietnam e-visa
a Portuguese passport that is current and will not expire for at least another six months after the intended date of entrance.
Those traveling with passports issued by PORTUGAL who have a valid Vietnam E-visa do not have to pay the extra stamp costs upon arrival, allowing them to skip the lengthy lineups at the visa on arrival desk.
7/ Checkpoints at which travelers with a Portuguese passport may enter Vietnam using an electronic visa in 2023
Applicants from Portugal are need to pick one of the following points of entry into Vietnam and mention which point they will be using in their online visa application. It encompasses both land borders and seaports in addition to airports.
https://www.vietnamimmigration.com/vietnam-evisa/accepted-ports-to-enter-vietnam-with-e-visa/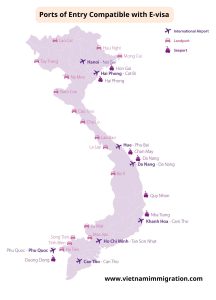 Applicants seeking a PORTUGAL visa will not be able to modify the entrance gate that they have previously chosen in the application form; thus, applicants must be careful to pick the appropriate entry gate before submitting their E-visa application.
We have just provided all of the information that is necessary to apply for a Vietnam e-visa for holders of Portuguese passports. This information includes the required documents to submit an application for a Vietnam e-visa for citizens of Portugal, the types of Vietnam e-visas for citizens of Portugal, the procedure to apply for a Vietnam e-visa for citizens of Portugal, the validity of Vietnam e-visas for citizens of Portugal, the requirements for entering Vietnam for PORTUGAL citizens. In 2023, all of the material was brought up to date. Please don't hesitate to get in touch with us at info@vietnamimmigration.com  if you have any questions about the Vietnam electronic visa for a Portuguese passport.