2023 Vietnam Visa
Check Vietnam E-visa Eligibility for Swiss – Can Swiss Apply For Vietnam E-visa 2023?
Vietnam E-visa is currently widely regarded as the most efficient method of obtaining a visa to enter Vietnam. The Vietnamese government formally introduced this visa in its trial program on February 1, 2017, however it has altered the list of eligible nations. Furthermore, visa laws have altered dramatically since the Covid-19 era. The first question for Swiss who want to apply for a visa to Vietnam is: Is the Vietnam e-visa accessible for SWITZERLAND passport holders in 2023?
1/ How to Determine Vietnam E-visa Eligibility for Swiss Citizens 2023
Swiss passport holders and other nations may verify their eligibility for a Vietnam E-visa on our website at https://www.vietnamimmigration.com/check-eligibility/ .
It is the most recent update to the list of nationalities who may apply for a Vietnam E-visa online. We will update and put on that link immediately if the Vietnam E-visa rules change.
To verify Vietnam E-visa eligibility for SWITZERLAND passport holders, just enter the nation into the search field, and all complete information for applying for a Vietnam E-visa for Swiss will be shown.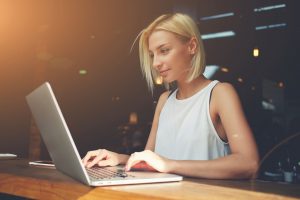 2/ Can Swiss Apply for Vietnam E-visa 2023?
We are pleased to inform you that Swiss nationals are able to apply for a Vietnam E-visa in 2023. Although this visa has been blocked for over two years due to Covid-19, SWITZERLAND passport holders may now make a visa application request and get a Vietnam E-visa before visiting Vietnam.
After filing a visa request, Swiss citizens may get a Vietnam E-visa in only a few minutes. This visa application is totally online, so Swiss citizens may submit their visa request at any time and from any location that has an internet connection.
3/ How to Apply for a Vietnam E-Visa for Swiss Passport Holders in 2023?
All Swiss nationals who fall into one of the following categories are eligible to apply for a Vietnam E-visa:
Swiss nationals with passports valid for more than six months
Swiss who do not fall under the circumstances of suspension from entrance specified in Article 21 of the Law on Foreigners' Entry, Exit, Transit, and Residence in Vietnam.
Swiss nationals who are not on Vietnam's immigration blacklist
Swiss candidates who meet the aforementioned requirements may apply for a Vietnam e-visa. Swiss citizens must take the three steps outlined below:
Step 1: Fill out the online form for a Vietnam E-visa. Passport images must be current and without spectacles; passport information must be plainly visible on the data page.
https://www.vietnamimmigration.com/apply-vietnam-visa/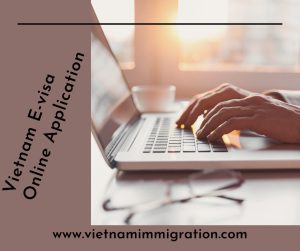 Step 2: Get the application code and pay the visa fee with your credit/debit card;
Step 3: If your visa is accepted, it will be forwarded to your email. Print the E-visa and use it to enter Vietnam.
The processing period for obtaining a Vietnam E-visa for Swiss nationals is three (03) business days. Those who need a Vietnam E-visa quickly might add the rapid service to their application. Swiss citizens who use the Vietnam E-visa urgent service may have their visa granted within one working day.
After the processing period, a PDF version of the Vietnam E-visa will be emailed to the applicant's email. Swiss should thoroughly review the E-visa clearance to ensure there are no flaws or inaccuracies. SWITZERLAND passport holders need simply present a physical copy of their E-visa and passport while entering Vietnam. There are no further papers needed.
Please contact us through email info@vietnamimmigration.com for additional information about Vietnam E-visa eligibility for Swiss as well as the procedure to get a Vietnam E-visa in SWITZERLAND. We will respond as soon as we get your inquiry.