2023 Vietnam Visa
Check Vietnam E-visa Eligibility For Portuguese – Can Portuguese Apply Vietnam E-visa 2023?
E-visas for Vietnam are now widely regarded as the most convenient option to get a visa to enter Vietnam. The Vietnamese government has altered the list of nations that are eligible for this visa despite the fact that it will be formally released on February 1, 2017 as part of a trial program. In addition to that, after the Covid-19 era, significant changes were made to the immigration regulations. Those who are Portuguese and who are interested in applying for a Vietnam visa should focus on the first question: In the year 2023, would the electronic visa for Vietnam be accessible to travelers with a Portuguese passport?
1/ How to Determine Portuguese Citizens Are Eligible for a Vietnam E-Visa or not in 2023
Checking whether or not you are eligible for a Vietnam e-visa may be done on our website by clicking on the following link: https://www.vietnamimmigration.com/check-eligibility/ .
It is the most recent update to the list of nationalities who are eligible to apply for an e-visa to Vietnam online. We will immediately update and provide any new information on that link should there be any changes to the Vietnam E-visa rules.
You simply need to put the country's name into the search bar in order to determine whether or not you are eligible for a Vietnam e-visa if you hold a Portuguese passport. After doing so, you will be presented with all of the information you need to apply for a Vietnam e-visa if you hold a Portuguese passport.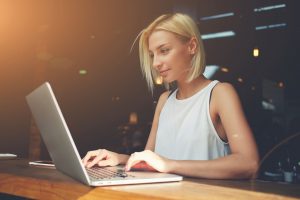 2/ Can Portuguese Citizens Apply for a Vietnam E-Visa in 2023?
It is our pleasure to notify you that beginning in the year 2023, residents of Portugal will be able to submit an application for an electronic visa to Vietnam. Despite the fact that this visa has been unavailable for about two years as a result of Covid-19, passport holders holding PORTUGAL may now make a visa application request and get a Vietnam E-visa prior to visiting the country.
The application for a Vietnam electronic visa may be completed in only a few minutes for Portuguese speakers. Because this visa application is totally handled online, Portuguese citizens are able to submit their visa request whenever they want, whenever they like, and using any device that can access the internet.
3/ What are the requirements to get an e-visa for Vietnam if you possess a Portuguese passport?
E-visa applications for Vietnam may be made by any Portuguese citizen who fits one of the following categories:
A Portuguese citizen whose passport has more than six months of validity remaining
Portuguese nationals who do not fall under any of the categories that would result in their admission into Vietnam being denied as outlined in Article 21 of the Law on Foreigners' Entry Into, Exit From, Transit Through, and Residence In Vietnam.
Portuguese who are not on the restricted list for immigration to Vietnam
Those Portuguese candidates who meet the requirements outlined above and want to apply for a Vietnam e-visa may do so. Citizens of Portugal will need to proceed with the following three steps:
Step 1: Start by filling out the online application for an e-visa to Vietnam. Photos that are submitted are required to be current snapshots taken without spectacles; The submitted passport must clearly show who is responsible for each piece of information on the data page.
https://www.vietnamimmigration.com/apply-vietnam-visa/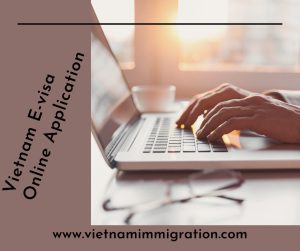 Step 2: Obtain the application number, and use your credit or debit card to pay the visa cost.
Step 3: If the visa is accepted, it will be sent to you. To enter Vietnam, you will need to print off the E-visa and present it at the airport.
The processing period for obtaining an electronic visa for Vietnam in Portuguese is three (3) working days. Applicants who want to get their Vietnam E-visas in a more expedient manner have the option of adding the expedited service to their online application. By making use of the Vietnam E-visa urgent service, Portuguese citizens may have their visas issued within one business day.
Following the completion of the processing period, an electronic visa in PDF format for Vietnam will be sent to the applicant. The Portuguese need to review the E-visa approval in great detail to guarantee that there are no blunders or inaccuracies. Only the printed version of the e-visa and the passport are required for travelers entering Vietnam with a Portuguese passport. No additional paperwork are needed.
Please get in touch with us at info@vietnamimmigration.com if you have any questions on the requirements to qualify for a Vietnam e-visa in Portuguese or the steps required to apply for a Vietnam e-visa in Portugal. As soon as we have received your inquiry, a response will be sent.