2023 Vietnam Visa
Check New Zealander Eligibility For A Vietnam E-Visa – Can New Zealander Apply For Vietnam E-Visa In 2023?
The best method for obtaining a visa to enter Vietnam is presently considered to be the Vietnam E-visa. The Vietnamese government formally introduced this visa on February 1, 2017, although it has since modified the list of nations that are eligible. Additionally, a number of changes were made to visa regulations following the COVID-19 era. New Zealanders seeking visas for Vietnam should consider the following: Whether or not a NEW ZEALAND passport may get a Vietnam e-visa in 2023.
1/ How to Determine New Zealander's Eligibility for Vietnam E-Visa 2023
Passport holders from New Zealand and other countries may verify their eligibility for a Vietnam E-visa on our website by clicking this link:
https://www.vietnamimmigration.com/check-eligibility/
The list of nationalities that may apply for a Vietnam E-visa online has just been updated. We will update and put on that URL as soon as any changes are made to the Vietnam E-visa regulations.
You just need to enter the nation into the search field to get all the essential information needed to apply for a Vietnam E-visa if you are a bearer of a NEW ZEALAND passport.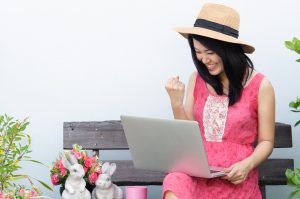 2/ Can New Zealanders Apply for an E-Visa to Vietnam in 2023?
We are pleased to tell New Zealanders that they may apply for a Vietnam E-visa in 2023. Despite the fact that this visa has been blocked for over two years owing to COVID-19, New Zealand passport holders may now make a visa application request and get a Vietnam E-visa prior to travelling to Vietnam.
Within a few minutes of completing a visa request, New Zealanders may get an electronic visa for Vietnam. Since the whole visa application procedure is conducted online, New Zealanders may submit their visa requests whenever they want, wherever they have access to the internet.
3/ How can New Zealanders apply for an electronic visa to Vietnam in 2023?
All nationals of New Zealand who fall under one of the following categories may apply for a Vietnam E-visa:
New Zealander with a passport that is good for at least six months
New Zealanders who do not fall within the categories for entrance suspension listed in Article 21 of the Vietnamese law governing foreigners' entry into, departure from, transit through, and residency.
New Zealanders who are not included on Vietnam's entry ban
The New Zealanders who meet the requirements above may submit an application for an electronic visa to Vietnam. New Zealanders must do the following three steps:
Step 1: Finish the online application for a Vietnam E-visa. The image you post must have been taken recently and without glasses; The submitted passport must properly identify the person listed on the data page.
https://www.vietnamimmigration.com/apply-vietnam-visa/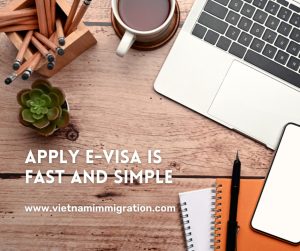 Step 2: Obtain the application code and pay the visa fee using a credit or debit card.
Step 3: If your visa application is granted, you will receive an email notifying you of the approval. Use the E-visa that has been printed out to enter Vietnam.
For New Zealanders, the processing period for an electronic visa to Vietnam is three (03) working days. People who desire a Vietnam E-visa more quickly may include the expedited option to their application. New Zealanders who use the Vietnam E-visa urgent service may get their visas issued in only one business day.
A PDF file for the Vietnam E-visa will be emailed to the applicant's email when processing is complete. The E-visa approval should be thoroughly examined by New Zealanders to ensure there are no typos or inaccuracies. Holders of NEW ZEALAND passports only need to provide their passports and the physical copy of their E-visa while entering Vietnam. There are no more papers needed.
Please contact us through email at info@vietnamimmigration.com for additional details about New Zealanders' eligibility for Vietnam E-visas and the application procedure in NEW ZEALAND. Immediately after getting your query, we will respond.