2023 Vietnam Visa
Check if Dutch can get an e-visa for Vietnam – Can the Dutch use the Vietnam e-visa in 2023?
E-visas are now thought to be the best way to get a visa to enter Vietnam. The Vietnamese government's pilot program for this visa started on February 1, 2017, but the list of eligible countries has changed. Also, visa rules changed a lot after the Covid-19 period. Dutch people who want to get a Vietnam visa will want to know the answer to the first question: If you have a passport from the Netherlands, can you get an e-visa for Vietnam in 2023?
1/ How to check if a Dutch citizen is eligible for Vietnam e-visa 2023
Dutch passport holders and people from other countries can use this link to see if they are eligible for a Vietnam E-visa: https://www.vietnamimmigration.com/check-eligibility/
It is the most recent change to the list of countries whose citizens can apply for an e-visa for Vietnam online. We will update that link as soon as the rules for Vietnam E-visas change.
To see if a NETHERLANDS passport holder can get an e-visa for Vietnam, just type the country's name into the search bar. All the information you need to apply for a Vietnam e-visa as a Dutch citizen will be shown.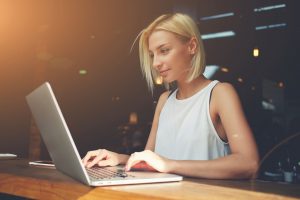 2/ Can Dutch People Use Vietnam E-Visa 2023?
We're happy to let you know that Dutch citizens can apply for an e-visa for Vietnam in 2023. Even though this visa has been closed for almost two years because of Covid-19, passport holders from the NETHERLANDS can submit a visa application request and get a Vietnam E-visa before entering the country.
After submitting a visa request, Dutch people can get a Vietnam e-visa in just a few minutes. This visa application is completely done online, so any Dutch person with a device that can connect to the internet can send a request for a visa at any time.
3/ How to apply for Vietnam e-visa if you have a Dutch passport in 2023?
All of the following can apply for a Vietnam E-visa as a Dutch citizen:
Dutch with passports that are good for more than six months
Dutch people who don't have any of the reasons listed in Article 21 of the Law on Foreigners' Entry into, Exit from, Transit Through, and Residence in Vietnam for being banned from entering the country.
Dutch people who aren't on Vietnam's "black list"
The Dutch people who meet the above requirements can apply for a Vietnam e-visa. Dutch people will need to do the following 3 things:
Step 1: Fill out the online form for an E-visa for Vietnam. The photo you upload must be a recent one that was taken without glasses, and your passport must clearly show who you are on the data page.
https://www.vietnamimmigration.com/apply-vietnam-visa/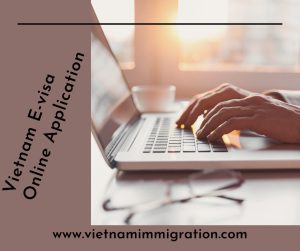 Step 2: Get the application code and pay the visa fee with a credit or debit card.
Step 3: If the visa is approved, it will be sent to your email. You can enter Vietnam with the printed E-visa.
The process for a Dutch person to get an E-visa for Vietnam takes three working days. If you want to get your Vietnam E-visa faster, you can add the express service to your application. Using the Vietnam E-visa urgent service, Dutch people can get their visas approved in 1 business day.
After the processing time, the applicant's email will receive a PDF file of the Vietnam E-visa. The E-visa approval should be carefully checked by the Dutch to make sure there are no mistakes. When going to Vietnam, people with a passport from the NETHERLANDS only need to show their passport and a hard copy of their E-visa. No additional paperwork are needed.
For more information about who can get a Vietnam E-visa in the Netherlands and how to get one, please send us an email at info@vietnamimmigration.com . We'll answer your question as soon as we get it.